Creating new opportunities – The 50th MEP Europe in France – Reflexions by Clara Hengst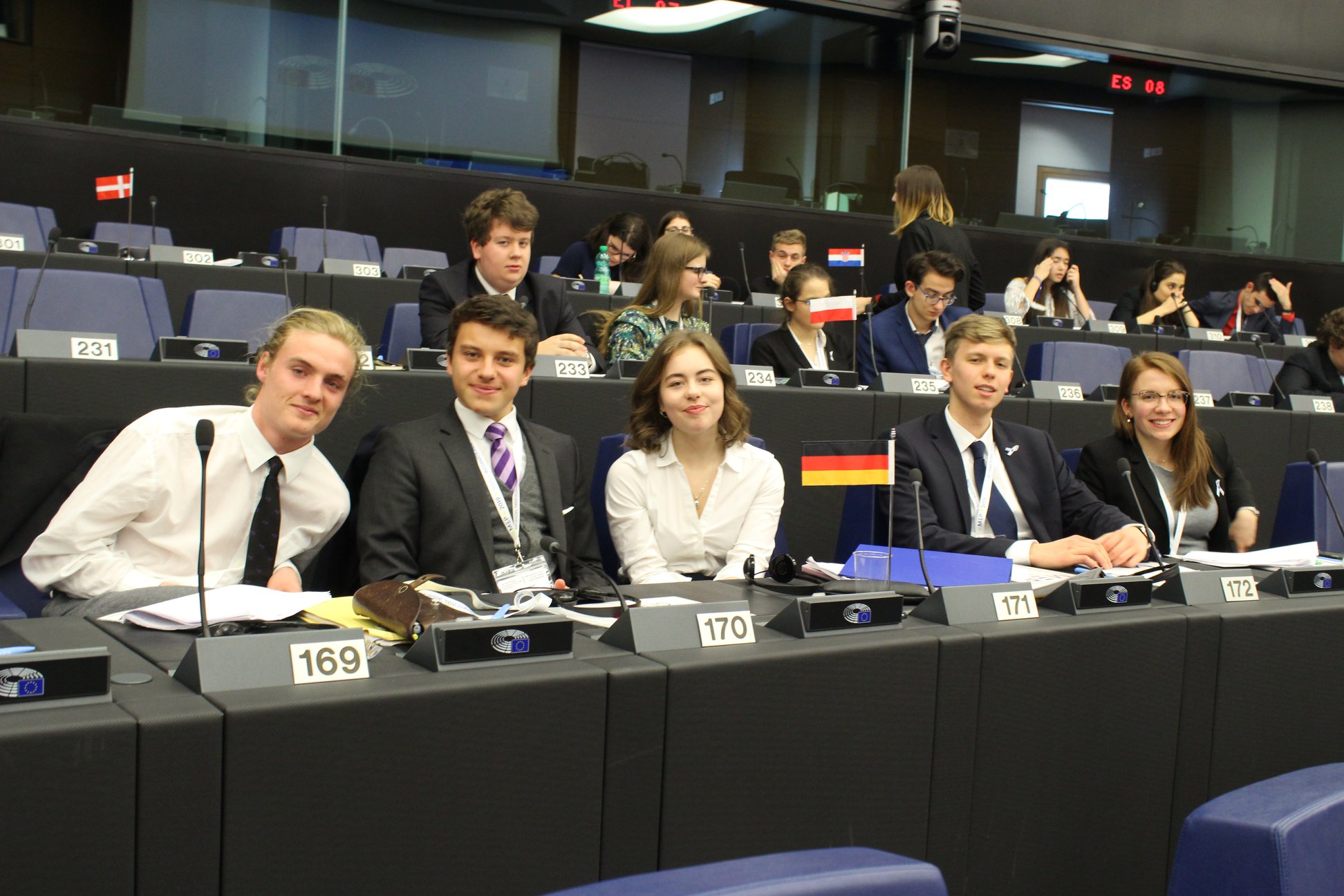 Paris-Straßburg-Erfurt 2019: When I thought about Europe and the European Parliament two years ago, I always had the picture of "those up there" in my mind, to whom I couldn't find any personal access, as well as to the issues that where discussed by them. Everything, the parliament, the politicians and their decisions were too far away to influence me.
But this attitude rapidly changed when I took part in my first MEP. Suddenly I was one of "them",it was me who was able to decide about the future likewise i had the permission to shape it and finally I had the power to defend and to bring up my own values and ideas. I started to understand which vision was behind the EU and what a great chance was given to me during all the MEP – sessions to be a little part of all that for a week. After one session was over the MEP- spirit didn't leave me, quite on the contrary, I was highly motivated to work on all the European questions, to compete for the best (re)solution and, what I learned and amplified: to make compromises. When I was finally chosen to be a Delegate during the 25th International MEP in Paris and Strasbourg I couldn't put my joy into words. I had never had the opportunity to get into contact with so many different, talented and creative young people!
For the first time in my life I was confronted with such a multitude of nationalities and diversecultures as well as I was meeting people from countries I had only known the capital before . During this session I did not only make some great friends and get to know their way of life, I also learned how difficult it was to deal with so many different opinions. However, that wasn't a bad thing it rather pushed me to emphasise my own view on the things while improving not only my language but also my social skills.
To conclude, I think the MEP really helped me to consolidate my own opinion and to campaign for politics likewise to try to be one of the creators, that attempt to improve our environment from day to day instead of criticising all the drawbacks. In addition the MEP really reassured me in order to find my own way and to decide what I want to do in the future.Thanks to everyone who helped making this an unforgettable experience!